What is an industrial flow control diffuser?

Industrial diffusers are designed to buffer gas or liquid flow for maximum flow control and surge protection in a controlled environment.  Diffusers may also be used to control or mix temperatures; Duocel foam diffusers are able to withstand extreme temperatures with virtually no loss of performance.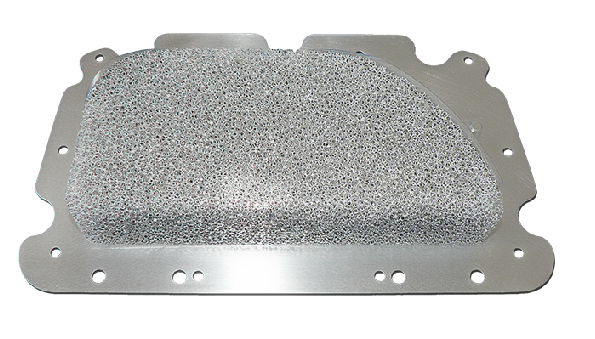 Why would you use Duocel® foam diffusers?
Porous Aluminum foam is ideal for preventing sudden surges in gas or liquids due to its open cell nature and the ability to flow through the material. By adjusting the porosity of the foam it is possible to control the flow. The unique nature of open cells allows the foam to breath while providing protection against foreign debris and potentially harmful environmental hazards. In addition the Duocel® foam acts to wick out moisture; while maintaining the ability to withstand military specification corrosive salt tests.
While extremely lightweight, the simple design of Duocel Foam allows it to withstand heavy vibration or extreme pressure changes without losing any performance characteristics.
Who uses Duocel® foam diffusers?
Custom designed Duocel® diffusers are particularly good at flow control of gas or liquid into a chamber or other controlled environment.
They are also useful in applications requiring quick equalization of pressure changes..
Pressure Drop
With our extensive knowledge of the pressure drop characteristics of our foam we can work with you to figure out the best porosity, compression, and material to fit your application. For generic numbers visit our technical data page on pressure drop.
Why Choose ERG?

ERG has designed, developed, and delivered numerous Duocel® Diffusers s for critical applications. We have the experience and engineering expertise, including an in-house test laboratory and database, to precisely adjust the Duocel® parameters to meet the mechanical and performance requirements for a wide range of designs. ERG has a 50-year history of making quality Duocel® materials and is certified to AS9100 Rev D. ERG is a vertically integrated company focused on customer service and turning ideas into production parts.
Advantages
Lightweight
Customizable flow control
Resistant to harsh environments
Duocel
Adjust pore size to control flow and turbulence – compressed foam results in more resistance and buffering
Custom shapes can fit into nearly any existing
Easily integrates into an assembly/system