ERG Aerospace to Exhibit Advanced Rigid Foam Products at Space Tech Europe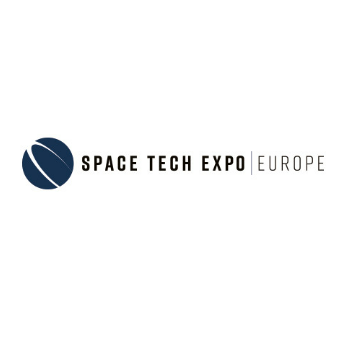 Sparks, NV – ERG Materials and Aerospace, a leading provider of advanced foam materials, is pleased to announce its participation in Space Tech Europe at the Bremen Exposition Hall in Bremen Germany November 14th -16th.  The company will showcase its innovative Duocel® foam material—a lightweight, rigid, and customizable open-cell foam with solid ligaments, designed for lightweight space applications.
Visitors can experience the capabilities of Duocel® foam by viewing samples and finished aerospace products at booth P38. This event presents a unique opportunity for manufacturers and researchers to witness firsthand how open-cell foam effectively addresses challenging problems across the aerospace industry.
With high surface area to volume ratios, Duocel is ideal for applications requiring high performance within compact design envelopes. Its impressive strength-to-weight ratio enables the creation of lightweight structures while providing superior impact protection. This patented material offers solutions that surpass the limitations of traditional technologies.
As the sole manufacturer of Duocel® foam, ERG Materials and Aerospace caters to a wide range of applications, including high-efficiency heat exchangers, flame arrestors, and catalyst support for carbon capture and ozone scrubbers. Duocel® foam is available in various raw materials such as aluminum, copper, steel, carbon, and ceramics like silicon carbide.
ERG takes pride in its team of experienced engineers who specialize in designing custom foam-based products, assisting customers in optimizing the proper foam specification and making informed project decisions, reducing design and development time.  ERG has the capacity to deliver finished products directly to customers anywhere in the world.
For those unable to attend the show, ERG invites you to explore their website at https://www.ergaerospace.com, where you can discover a diverse range of foam applications, along with comprehensive information about their engineering and production capabilities.
About ERG Aerospace:
Since 1967, ERG Aerospace has been at the forefront of providing innovative foam materials. The company's flagship product, Duocel® foam, is a lightweight and rigid foam material with solid ligaments, offering a variety of applications across industries. Duocel® foam can be found in air/oil separators, heat sinks, energy absorbers, flame arrestors, electrodes, and more. ERG's components have been utilized in prestigious platforms such as the space shuttle, the international space station, and commercial aircraft worldwide. With expertise and in-house manufacturing capabilities, ERG specializes in delivering solutions of all sizes, including custom components. The company holds several patents for its open-cell foam products.
Contact Information:
 ERG Materials and Aerospace Corp.
55 Greg Street
Sparks, NV 89431
USA
Phone: 1 (510) 658-9785
Website: http://www.ergaerospace.com
The original press release may be found at: https://news.thomasnet.com/companystory/erg-aerospace-to-exhibit-advanced-rigid-foam-products-at-space-tech-europe-40048332